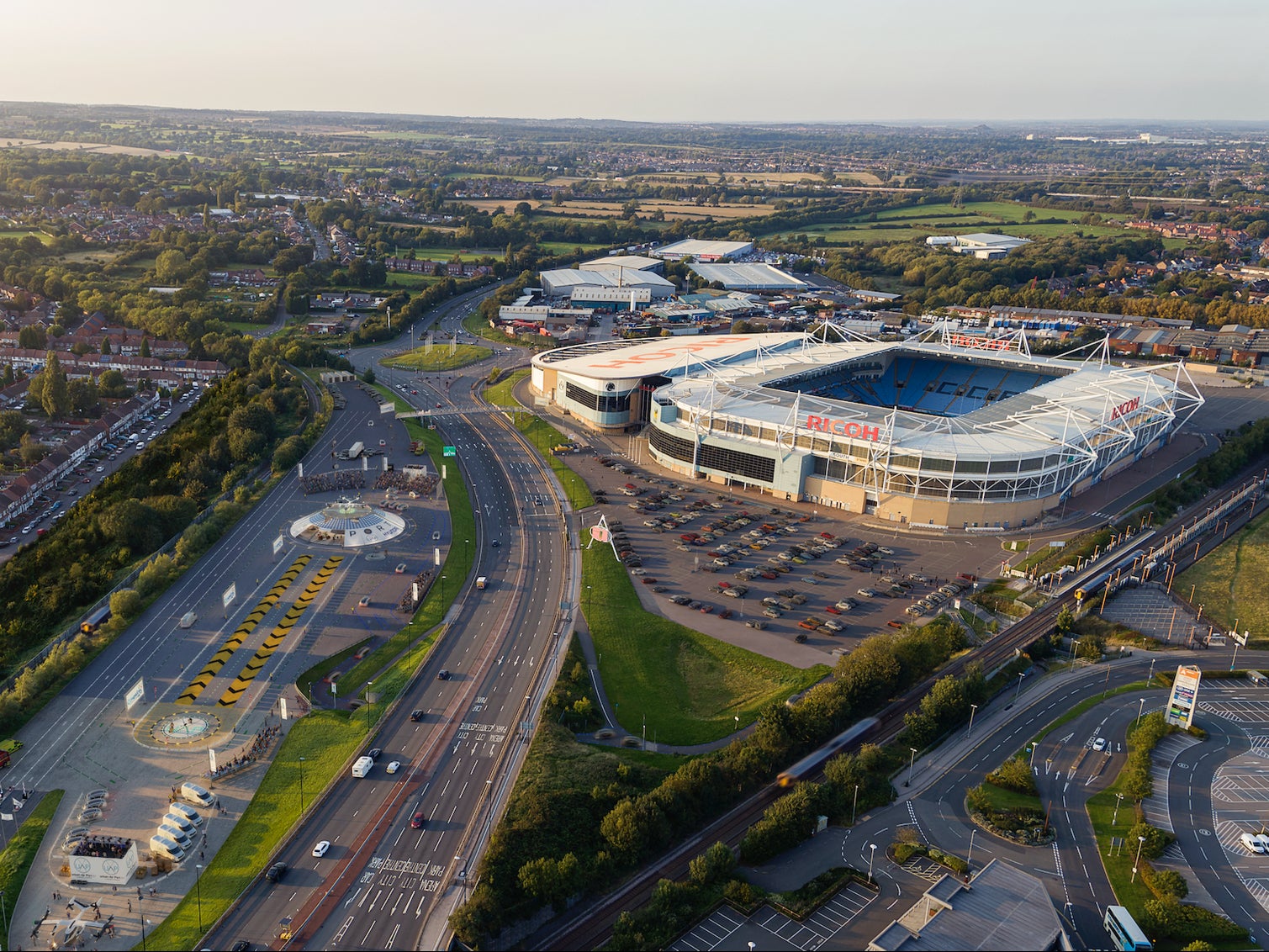 A pop-up airport for "flying cars" and drones will open in Coventry later this year, as part of a government bid to demonstrate how it is hoped air taxis will one day work in UK cities.
It will also provide key insight into how ministers may be able to use this kind of technology to tackle Britain's road congestion and pollution in the future.
The zero-emission site, called Air One, received a £1.2m government grant which has since been matched by Hyundai. Situated near the city's Richoh Arena, the site will open in November to coincide with celebrations marking Coventry as the UK City of Culture 2021.
Urban-Air Port, a London-based "infrastructure-as-a-service" start-up, is developing the hub alongside car giant Hyundai to exhibit how flying cars and cargo drones may one day be used to transport people and goods in urban environments.
However, the company's chief executive Ricky Sandhu told Sky News the term "flying cars" was a "little misleading" because electric vertical take-off and landing vehicles (EVTOLs) – as they are officially called – actually look more and operate like electric helicopters.
Mr Sandhu said it was, instead, important to focus on the importance of the technology that would allow these vehicles to operate – in other words, the airport itself.
"With UK government and Hyundai Motor Group's backing we'll be realising the first fully operational airport [of this kind] in the world," he said on Friday.
While progress has been made around the world on developing so-called flying cars, Mr Sandhu said, little had been achieved in making the infrastructure they would need to operate properly – until now.
"You can't get off the train or get on the train unless you get to the train station so that supporting ground infrastructure is absolutely key," he said.
When the site opens in November, visitors will be able to see British-developed large cargo drones trialled but not any passenger flights.
"I don't think anybody can do actual passenger flights yet," Mr Sandhu said.
Air One will, however, show onlookers its passenger-processing abilities, including the check-in area, lounge and boarding preparations it plans to house.