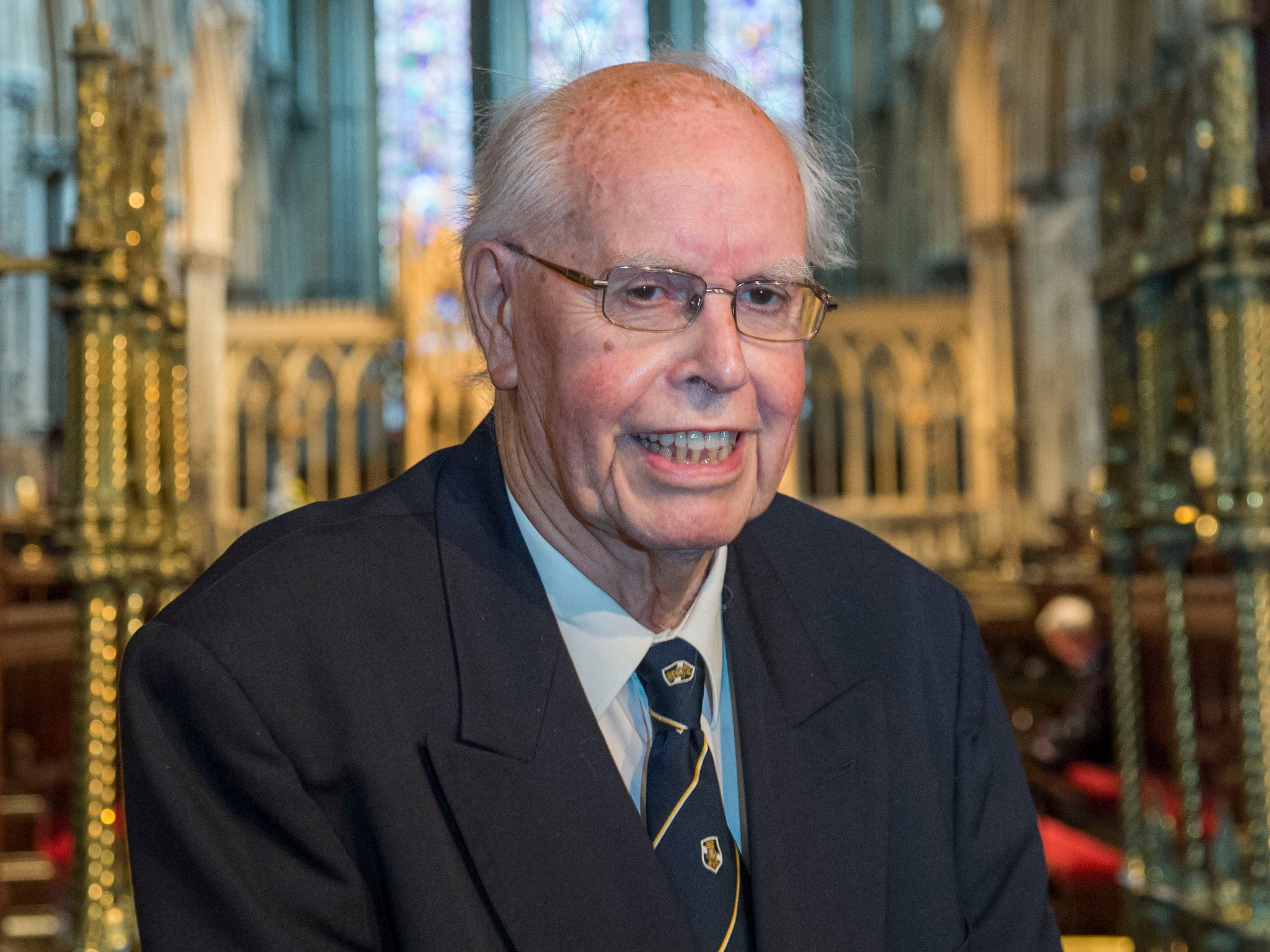 Arthur Wills was largely self-taught, but that didn't stop him from becoming England's most senior cathedral organist. Spending more than three decades as Ely Cathedral's director of music, he presided over services for the enthronement of bishops, taught hundreds of choristers, and conducted more than 30 diocesan festivals. And he still managed to find time to devise many original compositions and maintain a busy global career as a top-flight concert and recording artist.
The only son of an unemployed automotive engineer, Arthur William Wills, who has died aged 94, was born in Coventry. The organ first cast its spell upon him at his local church of St John the Baptist, where he was a chorister. After leaving the neighbouring school aged 14, he began work in a music shop. Soon however the Coventry Blitz forced the family to relocate to Warwick. There, exempt from military service because of his defective eyesight, Wills' teachers included Dr Stanley Vann, Allen K Blackall and Peter Burton. After being elected a fellow of the Royal College of Organists and receiving a Society of the Faith scholarship in 1948, he then moved to Canterbury to study briefly at the School of English Church Music's College of St Nicholas.
Twelve months on, Sidney Campbell, the college's sub warden, was appointed to Ely Cathedral and Wills became his assistant. When Campbell moved to Canterbury Cathedral in 1953, Wills happily remained in post alongside the new organist Michael Howard. At the same time, while studying by correspondence course for his Durham doctorate, he served as director of music at the King's School in Ely before going on to supervise first-year music undergraduates at the University of Cambridge. From 1964 until 1992, he spent two days a week in London, teaching at the Royal Academy of Music. Extensive tours as an examiner for the Royal Schools of Music afforded him regular breaks from this exacting regime.
With Howard having specialised mainly in renaissance music, Wills was determined to broaden Ely Cathedral's choral repertoire when he became director of music in 1958. He was also keen to expand other aspects of the Cambridgeshire church's musical life and the choir were soon making a number of highly praised recordings. They began appearing more regularly on radio and television, and undertook tours abroad. In 1990, the choir sang for the Pope during a six-day visit to Rome.
As a solo performer, keen to restore the organ to the mainstream of contemporary music making, Wills revelled in the unique opportunities afforded by the instrument amid numerous recital tours of North America and Australasia. Fiery and impassioned, his sense of rhythm was more than matched by a love of colour. Underpinning everything was a particular devotion to the French school of the late 19th and early 20th century. Nowhere is this influence more apparent than in his own Symphonia Eliensis, composed to mark the newly completed rebuild of the cathedral organ in 1976. The instrument would soon be heard helping launch Ted Perry's new Hyperion record label, Wills showcasing his own deft transcription of Modest Mussorgsky's challenging Pictures at an Exhibition.
During his time as assistant organist at Ely, Wills had noted a lack of music for men's voices, so began filling the gaps himself. Such was his feel for the liturgy that he was able to write well for voices. His numerous anthems, motets, carols, chants, responses, communion settings and canticles, often written for specific occasions, have retained their status. The Sacrifice of God, using words from Psalm 51 alongside stanzas from Oscar Wilde's Ballad of Reading Gaol, is a particular highlight of his work.
Occupying a far more secular canvas are seven song cycles including Love's Torment, four settings of erotic Elizabethan poetry written for and first performed by the renowned countertenor James Bowman, a former chorister. An opera, Winston and Julia, is based on George Orwell's 1984, as is a piano sonata of Lisztian proportions. Also remaining popular is his music for brass including Oliver Cromwell's March, A Muse of Fire and The Fenlands, a vivid symphonic suite for brass band and organ, later committed to disc with the composer at the cathedral organ.
A longstanding member of the council of the Royal College of Organists, Wills was appointed an OBE in 1990. By then he had contributed a volume entitled Organ to the series of Yehudi Menuhin Music Guides. In 2006, while a number of former pupils had taken the opportunity to record his compositions, he himself penned Full With Wills, which provided a detailed account of his career and took its title from part of a Shakespearean sonnet.
He married Mary Titterton, his first Ely piano pupil, in 1953. She died in November 2015. He is survived by a son and daughter.
Arthur Wills, organist and composer, born 19 September 1926, died 30 October 2020